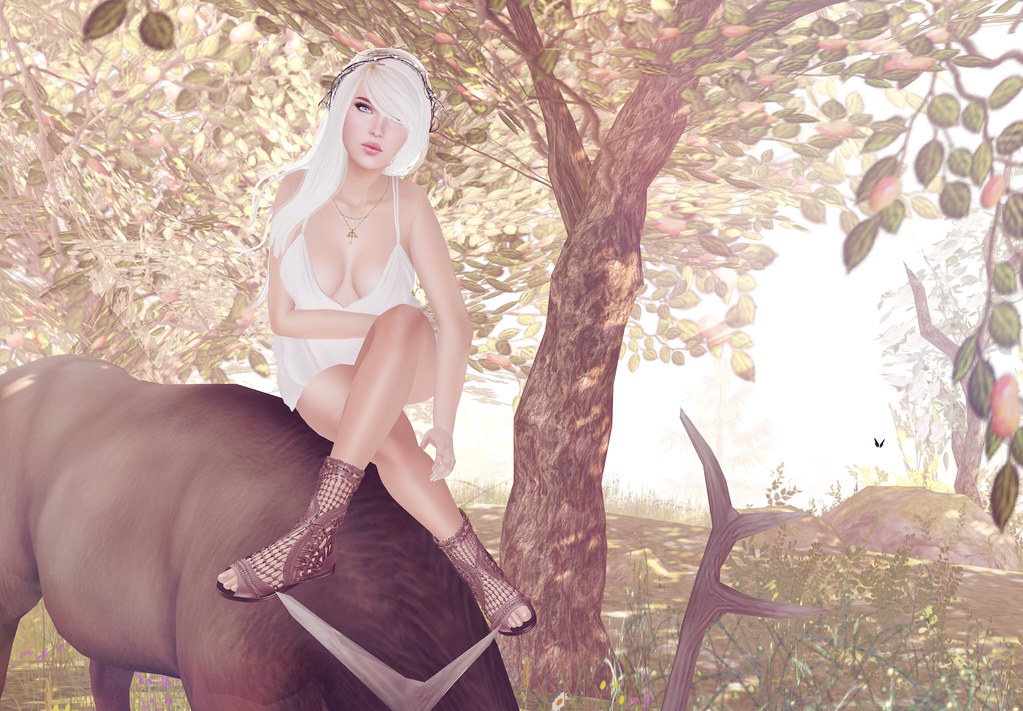 This Navi hair from pr!tty inspired me to go somewhere pretty for photos! I love the branch wrapped with lights headband (included with the hair). Autumn is upon us, and I absolutely am ready for a richer color palette and warmer clothing. I need cardigans and leggings, now! These Althea sandals from r.icielli are so cute, I'll probably wear them with lots of different outfits.
What I'm Wearing:
Pink Fuel Skin
Zenith – Rainy Day Umbrella Necklace (Golden)
pr!tty – Navi & Enchanted Headband Branch Wrap Lights (Double) @ We <3 RP
Teefy – Alyssa Tucked Tank Top (Creme)
Teefy – Lavinia … Read more at the source.